The city of Delhi is famous for many things like the historical monuments, food, clothes and yes for Haunted Places also. The rich history of the capital has contributed to the city's heritage in many ways. We will take you to must visit 5 Most Haunted Places In Delhi.
House Number W-3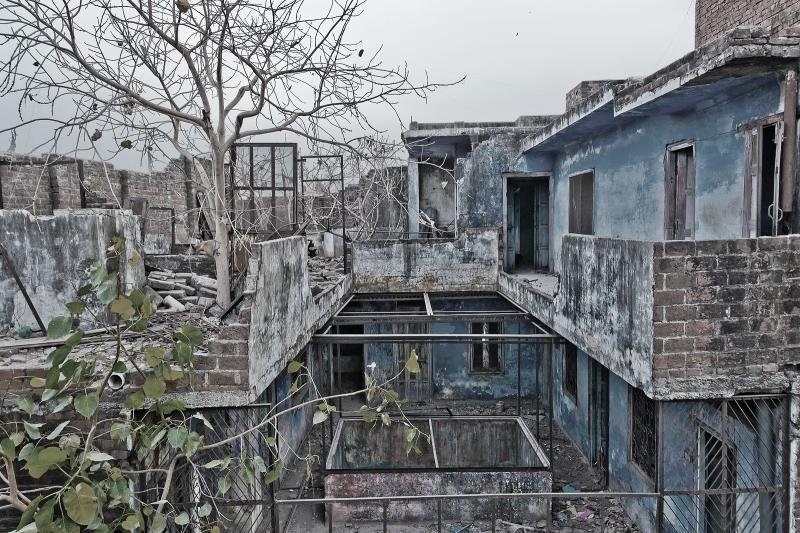 This house in Greater Kailash has experienced a ruthless murder of an elderly couple. According to the locals, strange voices and subdued murmurs can be heard from the otherwise desolate house. An eerie atmosphere surrounding the house makes the paranormal element more prominent.
Lothian Cemetery
Also known as The Nicholson Cemetery, the British era Christian burial ground is infamous for its ghost of a headless horse rider who is rumored to have taken his life after having exasperated himself in a spurned love relationship. On a new moon's night, the ghost is believed to become more prominent, and has been reported to have been sighted roaming around the place, supposedly looking for his lost, unrequited love.
Feroz Shah Kotla Fort
The Tughalq era citadel is famous for housing a multitude of djinns. Scottish Historian William Dalrymple has also mentioned this fort and its occupants in his book "Delhi." People come here every Thursday with incense sticks and other offerings to please the djinns for the fulfillment of their wish.
Khooni Darwaza
The literal meaning of the name is Bloody Gate. The monument has centuries of bloody history attached to it but the most well known is that of sons of Bahadur Shah Zafar were executed here in full public view by the British Officials. Reportedly, the three princes still haunt the area, sore from the public humiliation. Although they have not caused any disturbance to the Indians, but strange things have happened to the foreign tourists visiting this place.
Delhi Cantonment
The list cannot be completed without the mention of Delhi Cant. Infamous for the ghost of a lady in white saree, the place is a must visit for the thrill seekers. It is the shelter of a lady who was killed in a car accident. The lady's spirit tries to attract passer-bys and if people do not stop their cars, she runs after the car and if they stop she disappears. Older people advices not to stop vehicles if someone tries to stop you while passing this area.
Friends do share your visits to haunted places or any such horrifying experience in Delhi or nearby. You can share and comment below.
More from ENTERTAINMENT
---
Honey Trehan's home-grown murder mystery Raat Akeli Hai  is one of the trending originals on Netflix. The Ganesh Gaitonde aka Nawazuddin …
Sanjay Dutt turns 61 with the power blast of his new look as "Adheera" in KGF Chapter 2.Gossip of …
In a Short Conversation with Sexy and Brave Heart Meera Mitun, she told about nepotism in Kollywood. Just like Sushant …
Editor Picks
---