Manya Aman Pathak of DELHI DARLINGS show produced by ZEE TV is one of the finest examples of the phrase "Beauty with Brains". She is the Co-founder of the first microbrewery in India along with her husband Pratekk Chaturvedi who is the founder of Ministry of Beer. The Queen of Good Times is known for her high confidence, charisma and of course, her crazy parties! Apart from managing MOB, she also has her own start-up.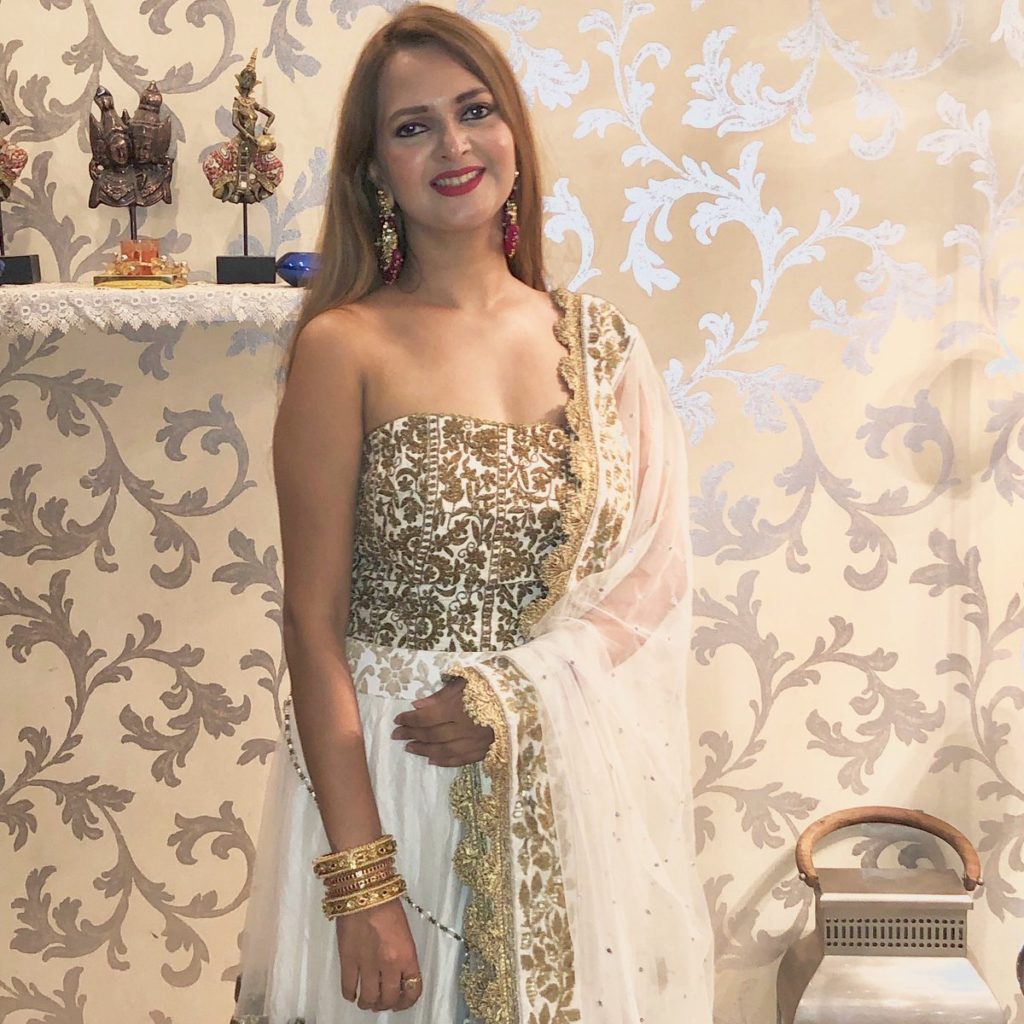 She was recently featured in a short movie "Acid Aakraman" as the protagonist that has been shortlisted for the International Film Fest which has not only kept her on cloud nine but also extremely busy.
We had a rendezvous with this diva and she did not leave a chance to put us in awe!!
Interviewer: How are the preparations for the movie "Aakraman" which has been shortlisted for the International Film Fest going on?
Manya: I am extremely excited; in "Aakraman" I have played the main lead role. The concept of the movie is consent wherein Men need to realize that "no means no". I have been giving interviews non-stop and we have started promoting it. We have great plans for the screening and I am looking for a nomination or an award.
Interviewer: How did you prepare for this role?
Manya: The role was very challenging for me mentally and physically. Before playing the role, I spoke to couple of acid attack survivors to understand their psyche. I read a lot on acid attack survivors; I did a lot of research on this very topic to get to the nuances as this is a highly responsible role and I wanted to do justice to it. I wanted my performance to be as realistic as possible and at the same time impactful and powerful.
Interviewer: Share your thoughts after doing this movie?
Manya: I have realized that women are more than just looking pretty. We should salute the spirit of surviving. There are people who have moved on – they have overcome the very thought of "someone has damaged me" and the biggest example is Laxmi. It is about celebrating human spirit and bringing a positive change in this world in our own way.
Interviewer: What made you enter the show Delhi Darlings?
Manya: I received a call from ZeeTV asking me to join their upcoming show. Initially I thought its prank on me but, this was a good opportunity to talk about my life, my journey and what I have been through. I wanted people to know that if I can do it, so can they.
Interviewer: One reason Shaloo Jindal deserved to win and did not deserve to win.
Manya: Shaloo Jindal is genuinely a darling from heart.
One reason she didn't deserve to win was the fact that she was only trying to defend the home makers in the finale of Delhi Darlings. It was quite weird for me and I felt that it was quite misplaced on her part. We all have been home makers at some point of time but just because you are a home maker, it doesn't mean you get to play the home maker card or as a matter of fact, win. Delhi Darlings is not just about home makers – it's about women and celebrating their spirit. It isn't a "Grahni" show, to be honest.
Interviewer: Btw, ghar pe kiski chalti hai?
Manya: Aapko kya lagta hai ghar pe kiski chalti hai? (Laughs)
It's a good thing with us that individually, we are self-sufficient and are there for each other. My husband says that it's just two of us in the end so bossing over each other won't work. We never had to boss over each other because fundamentally we are friends and we get whatever we want at the end of the day.
Interviewer: In an interview, you called yourself your husband's girlfriend. How do you keep up to that tag?
Manya: I am the filmy romantic person in this marriage. I plan our dates, vacations and all the other things for both of us. I am his 24×7 entertainment.
Interviewer: If you get five minutes to pack for a trip, what all would you take along with you?
Manya: Chargers, Power banks, Passport, Id proof, Wallet, Make up, toiletries.
My husband and I have this OCD keeda because of which everything is arranged so packing is quite easy for us, we just have to get an empty suitcase, put everything in it and push off!
Interviewer: Spill out your make up essentials
Manya: My make-up is a no make-up makeup. For me, it's my kaajal and my Lipper. I like a clear face and as I am into Ayurveda, I have a lot of ayurvedic cleansers because I like to keep my skin as fresh and clean as possible. My face gel, face-wash and face scrub are more essential than any make-up. Still, I prefer my base from Bobby Brown as it suits me a lot, my lipper for Mac, my kaajal from Maybelline or Mac.
Interviewer: What makes you go crazy for an outfit?
Manya: It's the fit and the material of the dress more than the design.
Interviewer: Which has been the most difficult phase of your life and how did you overcome it?
Manya: The most difficult phase was when my husband and I were separated, as we could not afford to stay with each other. I worked very hard to take care of my house. Slowly and steadily with good financial planning and backing of the investors, we changed our financial situation and our destiny. From being broke to running a successful business, I think God has been kind and people have been very supporting. It's all about sticking around and not giving up on each other.
Interviewer: What made you guys name your restaurant "Ministry of Beer"?
Manya: My husband is the one who started India's first microbrewery and he is the industry expert in this. He knows the craft very well and everything related to it. He wanted this place to be like an authority on how a beer is made and spelling out the standards for a beer. Just like in India where a Ministry controls a thing, so anything and everything to do with beer – Ministry of Beer will control it and approve it.
Interviewer: How Delhi Darlings has changed your life?
Manya: It has changed my life completely and I am highly grateful to ZeeTV for making me a household name. Wherever I go people, recognize me, and have accepted me the way I am at this point of my life. They have loved me and appreciated me and this is more than anything I could have ever asked for. The feeling is fantastic.
Interviewer: What message would you like to pass on to our budding female entrepreneurs through Glam Mint Media?
Manya: The one mantra, which I would like to share, is – Challenge yourself. Challenge your limits and be kind to yourself. If you put your time and energy into running relentlessly; it will just tire you. And remember! You need to take care of yourself, as it is you, it is your body.
Interviewer: What is the next big thing to come?
Manya: Now that I am venturing into movies or web series, I would love to do more of them. I have started loving this industry and now that I have been a part of it, thanks to ZeeTV, I would like to grow and progress in this.
I love web series and I binge watch them. I would love to be a part of it where I can see myself on the screen. I would love to be a part of "The Family Man". The fact that they haven't tried to make it perfect but rather have shown the very human side, that makes it stand out from rest of the web series. It is very realistic and people can actually relate to it.
Interviewer: When are you planning to open ministry of wine for wine lovers?
Manya: I personally love wine and my husband loves bear. It's my dream to be honest to open a wine bar or a wine café where majorly girls can come and enjoy their girls' night out. Let us see and let's hope as dreams do come true.
Interview Headed By: Art & Luxury Consultant (Ms. Madhavi Advani)