Ms. Tanusri Chakraborty is the founder of "WinningStree" a digital community on all social handles having their dedicated web portal which features extraordinary journeys of ordinary women! They stand true on being there for every women and as a portal by women, to women and for women conducted an annual event which saw at-least 68 women entrepreneurs attending the same. With an aim to promote females and their brands using multiple content strategies, brand promotion and marketing campaigns, WinningStree is an empowering, progressive and supportive platform for its members who are enterprising women or women with dreams and aspirations in their hearts.
Tanusri says, "As a woman, it is our responsibility to encourage each other and support, so that we can confidently rise and shine. To celebrate each other's success, we curate exclusive content and design campaigns/strategies for Winning Stree's, which is for a female owned brand or a product that caters to women folk at home or work. I believe, with this website and the social handles, I have given voice to all my fellow strees to share their inspiring stories and with this platform we believe to inspire each other to grow together. As a community, we have gained much strength and in a span of a year my community already has 2000+ organic members. Not only this our platform has extensively worked towards getting more and more business opportunities to our fellow strees from multiple quarters apart from being able to spread a word about their businesses themselves"

To commemorate the success of Winning Stree and to give more power to women, Tanusri hosted an annual meet on turning an year old and growing in strength from 2 to 2K where all women achievers were invited to share their inspiring stories and provided a forum for every lady to speak up and represent their brands! Her event began with applauds and the sweet voice and verses from anchor Supriya Saxena who was a Creative Head from Doordarshan

Madam Vinnie Mathur, Associate Dean from "Shiv Nadar University" attended the meet as the guest speaker inspiring women and inviting them for collaborations with the prestigious university! She also introduced her E- Cell to the attendees encouraging them to come forward and inspire students through talks, exhibitions or to encourage the budding entrepreneurs in the making by teaching them entrepreneurship skills.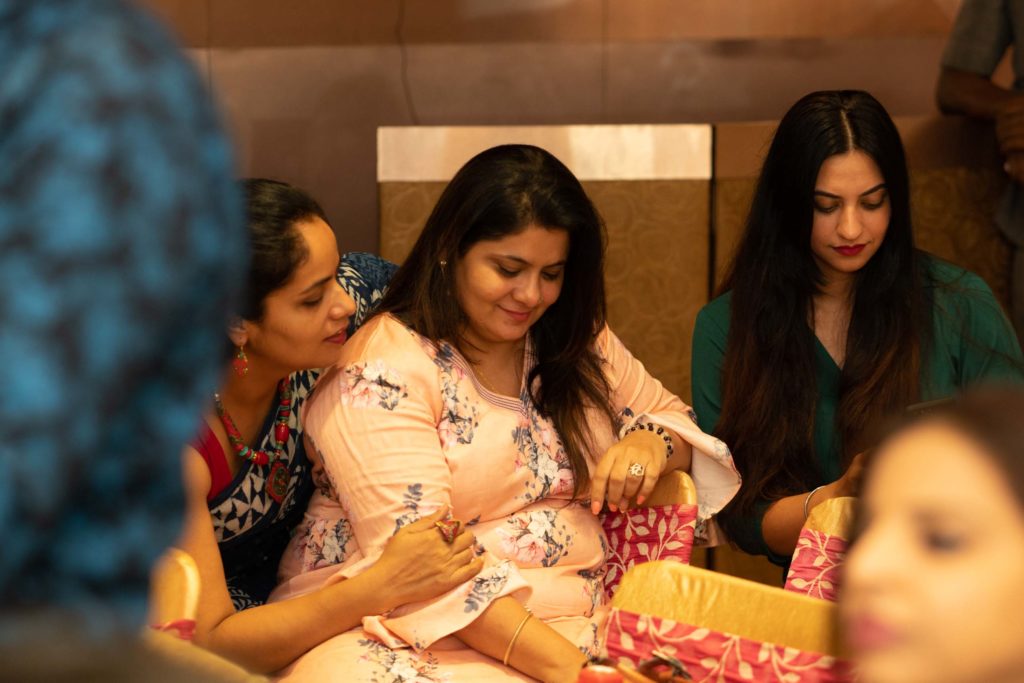 Madam Sunita Bhasin, the guest of honor for the event from Swami Sivananda Memorial Institute (SSMI) providing service to women and children also attended the meet and inspired women by her graceful and serene presence.
Shreya Sabharwal the youngest achiever and WinningStree from Square Fork was also present to guide women and speak them about entrepreneurship, her journey and her success mantras!
Tanusri was ever grateful to WASME House and their women cell representatives, Megha Chaddha & Neha Chandra for being her associate partners for the event and sponsoring the certificates to all the lovely ladies!

Tanusri thanked all her sponsors from the core of her heart with special mention to Sangeeta Ahuja from Urban Interiors her Standee Partner, and Vandana Nagpaul her Advertising Sponsor. Shoutout to all the gifting sponsors including Divya Agarwal from D Desire,Raktima Mitra from World of Wonders, Smriti Dutta from The Revive Boutique, Sriparna Das Chakraborty from Amani's Crochet, and Minal Chatterjee from Kindle Arts!

She also thanked her Confection Partner Shafali Agarwal from Cakelicious and Charu Khanna from G2:Garima's Gateaux and Drink and Beverage SponsorMadhu Mitra from DXN! She also wanted to congratulate and thank her on the spot gifting partnersRachna Naggpal from Mothers Essence and Monika Dhaka from Prasun Organiks! Her gifting partners from Onion Mantra had a beautiful packaging of ready to use onions which were handed over to all the females who had attended the meet.

Also she couldn't thank enough her SpeakersNeeru Sood the Marketing and Brand consultant who also spearheads the Empower Stree Initiative to be launched later this year and Navneet Momi founder Intellect Juris for her session on Relevance of Intellectual Property Laws in Business!
Vandana Nagpaul gave the attendees session on Blindspots in Sales and it was well received! Her Panelists, Divya Agarwal, Bhavna Minocha, Minal Chatterjee and Richa Mongia and the Moderator Ms. Surbhi Rastogi, discussed on sustainable home businesses for women which was very informative too!

She also thanked her table partners who displayed their lovely products presenting a wonderful and well curated shopping experience for the attendees. Mala Saini from EFO Store, Arti Soni from Pink and Punks, Rachna Naggpal from Mother's Essence, Khushi Khandelwal from Kkaustabh Jewels and Wonder Chef, Shweta Khilwani from Potpourri and Purnima Bahuguna from Triaanya's Health Mantra!

She specially mentioned about and her heart goes out to Ms. Shanjan Raj who had come all the way to the meet (Her Last Meet) braving ill health showing the commitment and passion towards her work. It is her Winningstree Spirit which made her a winner all the way with powerful grit and determination to excel! An enterprising entrepreneur and Founder of Earthen Decor and a Dentist by profession she succumbed to her illness and merged with almighty on Sunday,1st September 2019, just three days after the meet. We would like to thank her again for being what she was, a thorough believer and worshiper of women power!
Lastly but not the least Tanusri wanted to thank each Winningstree who attended the meet and made it successful and enterprising!
"Alone we fall but Together we Stand! Standing together in unison for streehood to flourish!".