T-Series StageWorks Artists have rocked the concert "Live Bollywood with Soulful Sufi" at Greater Noida Carnival organized by GNOIDA on 26th Jan. The stage area was packed with more than 5000 audiences who were singing and cheering with the magnificent singers.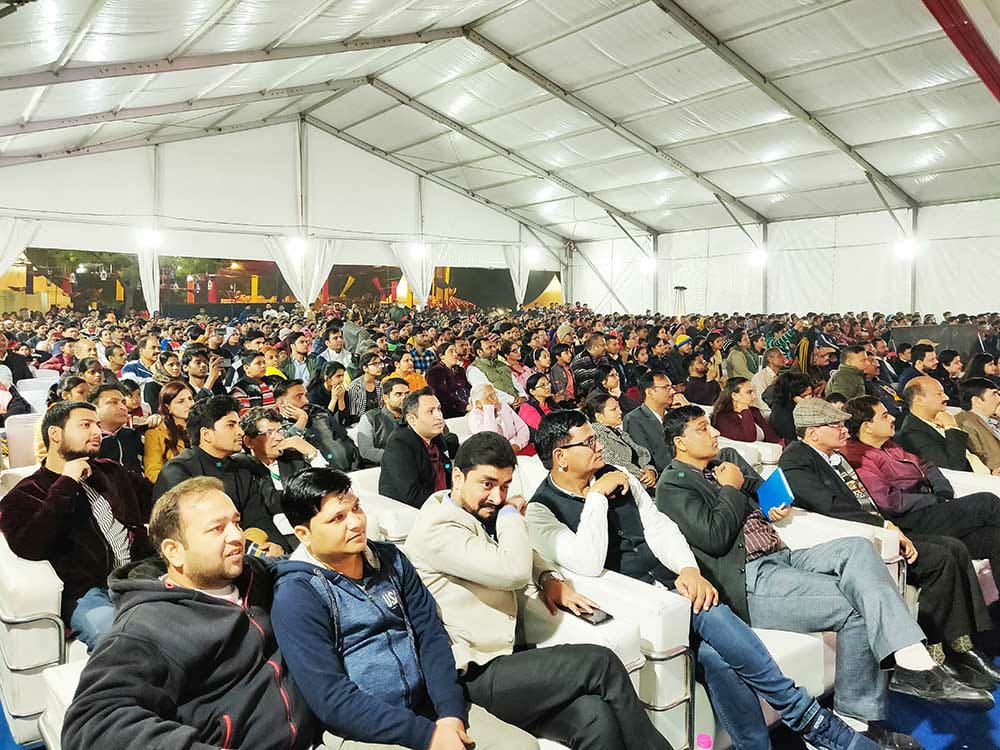 The four days carnival (from 24th to 27th Jan) was being organized by Greater Noida Industrial Development Authority to celebrate its 13th foundation day, and to make this celebration memorable, GNOIDA joint hands with T-Series StageWorks Academy (An initiative of T-Series) to organize a live-in-concert on the 3rd day of the carnival.
With a unique concept of the concert "LIVE BOLLYWOOD WITH SOULFUL SUFI" T-series StageWorks Academy brought its finest singers who have already set a benchmark at many big reality shows and stages. TSA artists like Diwakar Sharma (Rising Star & Sa Re Ga Ma Little Champ Fame)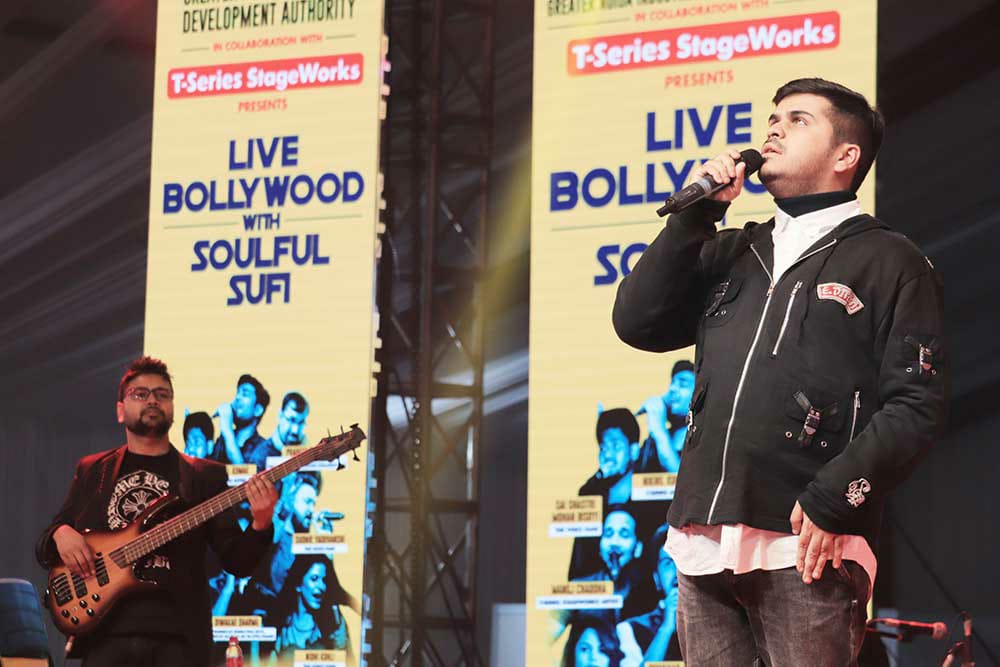 Nidhi Kohli (The Voice Fame), Mohan Sai (The Voice Fame), Nikhil Kumar (T-Series Artist), Sudhir Yaduvanshi (The Voice Fame), Manya Tripathi (T-Series Artist) and Manoj Chaddha (TSA Artist) have charmed the audiences with a variety of performances.
And the cherry on the cake in these varieties was the standup comedy by Pradeep Pallavi (The Great Indian Laughter Challenge) and dance performance by TSA students (Choreographed by Gaurav Ghawari – Winner of Dil Se Nachle).
It was the power-packed performances by the powerful team! The WOW show!